Das Scientific Advisory Board
---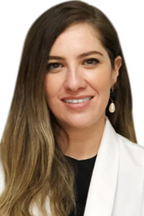 DR. LIZETTE LEOS LÓPEZ

Dr. Leos joined Stemtech's scientific team in 2017 to bring her expertise and knowledge in the areas of medicine and biophysics. Graduated as a surgeon and midwife at the Guadalajara Lamar University, she's been a member of the Biophysics Research Center of an important company in Guadalajara, Mexico, and has also provided advice to sales distributors on medicine and nutritional supplements.

Dr. Leos has an important field experience especially in the area of maternity. Additionally, thanks to her communication abilities, she's an experienced lecturer and has shared her knowledge in radio, television and medical articles.

Aware of the importance of well-being and innovation —two pillars of the Stemtech philosophy—, Dr. Lizette Leos is the latest addition to our board of scientific advisors.

---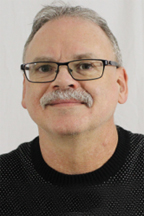 Robert Jackman, PhD

Dr. Robert L Jackman hat Lebensmittelwissenschaftliche Abschlüsse von der University of British Columbia und der University of Guelph (MSc, PhD). Als Postdoktorand bei ORTECH und Research Associate und Adjunct Professor an der University of Guelph, verfasste er oder zusammen verfasste über 25 Peer-Review Zeitschriftenartikel, 6 Buchkapitel und mehrere Aufzeichnungen der Erfindung.

Seit 1996 betreut er Forschung und Entwicklung & technische Unterstützung für die Lebensmittel- und Naturstoffindustrie. Seit 2010 ist er für Stemtech verantwortlich in den folgenden Bereichen : Standort- und Produktlizenzierung in Kanada ; die Unterstützung bei den Produktregistrierungen in anderen Ländern, in denen Stemtech arbeitet um die Welt.


---