The Management Team
---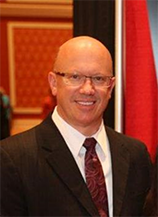 Darryl V. Green

Chairman

As a former President of GNC Nutrition, Mr. Green's demonstrated business acumen in our industry places him in a unique position to lead the Board of Directors of the Company, adding his strategic capabilities and leadership to take Stemtech to new levels of global achievement.

He is Founder and President of DVG Ventures & DVG Nutrition since 2014. He specializes in health and nutrition businesses and is a franchise strategist. For over 30 years, from 1983 – 2014, Mr. Green was with GNC Nutrition which included 20 years of corporate and franchise executive positions and over 10 years of various field positions encompassing all facets of retail operations across the United States.

As President of Domestic and Global Franchising, he played an instrumental role in driving GNC Holdings Inc. from a market cap of $1 Billion to over $3.7 Billion. During Mr. Green's tenure, he grew the business to over 3,000 locations in 53 countries, which led GNC Franchising to be the 7th most desired franchise in the world. In 2011, Mr. Green was part of the team that led the number one IPO of the year, helping the company raise an estimated $360 Million.

Mr. Green believes that Stemtech is poised to make tremendous strides in nutraceutical and cosmeceutical product development which will shape the future of the cellular nutrition marketplace. Mr. Green is very excited about the amazing infrastructure built and revolutionary stem cell technology developed at Stemtech, which will drive the Company to achieve record growth and become a major global player in the nutritional and personal care product industry in the coming years.

---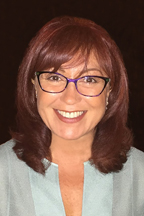 Victoria Rudman

Chief Financial Officer

The Board of Directors of Stemtech Corporation appointed Victoria Rudman to Chief Financial Officer on November 2018.Victoria brings over 20 years of professional experience in multiple aspects of leadership, operations, accounting, finance, taxation and fiscal management. Spent most of her career in Fortune 50 global investment bank and retail brokerage firms as well as small cap public companies and startup ventures.Victoria Rudman served as Chief Financial Officer of Kalytera from March 2015 through June 2016 and continued to serve as Treasurer and Secretary of Kalytera, Inc. (TSX: KALY) since March 2015. The Company announced her appointment to Interim Chief Financial Officer, Treasurer and Secretary on June 29, 2018.She also serves as Interim CEO, CFO and director of Life Clips Inc. (OTC: LCLP) since January 2017. Additionally, she serves as Secretary, Treasurer and Vice President Finance for two private life sciences companies since October 2015.Ms. Rudman served as Chairman and CEO of Intelligent Living Inc. from 2011 to 2014.Prior to her role at Intelligent Living Inc., she held various technology controllership positions at Morgan Stanley and acted as a Vice President at Bear Stearns and Director of Business Planning & Strategy at Visual Networks, where she was the lead project manager for the entire technology business enterprise, including IPO and strategic M&A.Victoria Rudman holds a Bachelor of Business Administration in Public Accounting from Pace University, Lubin School of Business.

---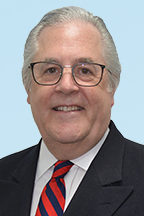 John W. Meyer

Chief Operating Officer

With over 40 years' business experience in logistics and management of projects, supply chain and staff, John oversees operations for Stemtech's global company. In over ten years with Stemtech, he has supported openings of 51 national markets, serving as VP of Global Operations prior to his current position.

John is now responsible for global inventory management, purchasing and transportation, as well as for global Human Resources, Partner Services, Training, Information Technology, global facilities and for global manufacturing of nutraceuticals, cosmetics and ECO products.

---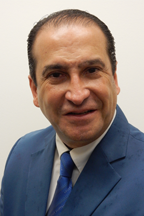 David Casanova

President, Global Sales & Marketing

David brings over 30 years of experience in the direct selling industry with him to Stemtech. His strength is in creating highly motivated, customer-oriented teams worldwide. He began his career with Amway and he also worked as an executive with other major industry players such as Nuskin and Natura. David also has many years of start-up company experience, successfully growing organizations from the ground up.

David has lived and worked around the globe, with special talents and experience in growing the United States and Latin American markets. He excels at understanding and supporting field leaders with marketing initiatives to help them achieve high-performance levels.

---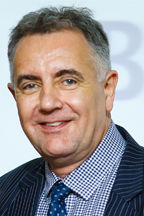 Ken Muir

Managing Director - Southeast Asia

Ken has been involved in the direct sales and training industry for nearly 30 years, the last ten mostly in countries in the Asia-Pacific region. At Stemtech, he has assumed responsibility for management and growth of our markets in Indonesia, Singapore, the Philippines, Thailand and in Malaysia, where he resides.

He acquired wide experience through executive and consulting positions with a variety of sales/distribution organizations in Asia and Australia/New Zealand, where he demonstrated particular talents in the areas of restructuring for growth, strengthening corporate collaborative relationships and developing training for personal and business development.

---
Svetlana Nedkovska

Managing Director Europe

Svetlana has over three decades of business experience in large international companies. Her experience in direct selling is an asset to Stemtech with more than 25 years at different managerial positions in leading companies in Europe. Svetlana joined the Stemtech Family in December 2010 as General Manager and later started to develop the East European markets and recently the Western Europe markets as well. Svetlana holds a Master's degree in Industrial Management and Master's degree in Organizational Psychology & Consulting. She is a Certified Mediator , an experienced business and organizational analyst and consultant. Passionate in what she does and believes in , she brings inspiration with her strong focus on the positive development for the Company and the community, also volunteering for charitable causes. Svetlana is fluent in English and Bulgarian, loves Russian too.

---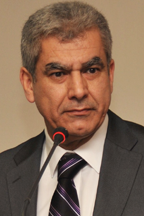 Bill V. Panopoulos

Director - Regional Sales & Marketing, Europe, Middle East & Africa.

Bill Panopoulos brings Stemtech his experience and expertise from 28 years in the Direct Selling profession. He helped start and successfully operate Nutrimetics, growing that company in 20 years to over 100,000 distributors who generated annual revenues of more than 36 million euros. Most recently, he was General Manager/Managing Director for Yves Rocher in Greece. At Stemtech, Bill is responsible to build and support our markets in Europe, the Middle East and Africa.

He is an accredited government-certified motivational speaker and coach who has trained over 60.000 sales people with programs focusing on sales and motivation. Bill is an inspirational leader with great people skills and management acumen and is a change agent who embraces the values of integrity, trust, respect and belief.

A Greek native who lived for 30 years in Australia, Bill is fluent in both English and Greek. He holds Masters degrees in Marketing, Business Administration and Human Resources and is a life member of the General Managers Association in Greece.

---