The Scientific Advisory Board
---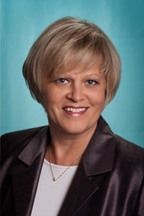 Mira Gadzala, Ph.D

Dr. Gadzala joins Stemtech to lead our company's initiatives in research and development through our exciting second decade. She comes to us after five years as President and Founder of BioCell Rejuvenation™, a Florida company that provided vitamin-development companies, fitness clubs and alternative clinics with scientific analysis and personalized wellness programs for the revitalization and balance of bio-cellular and metabolic functions to meet the body's requirements and fight diseases. Dr. Gadzala will be a key product formulator for Stemtech and will oversee all current and future clinical trials.

She has 25 years of hands-on experience in biomedical, orthomolecular and cellular medicine research, as well as expertise in developing and promoting novel research concepts for dietary product lines. Dr. Gadzala is also the author of a number of booklets, handbooks and articles published in The USA and Europe.

Currently a Board-certified Alternative Medical Practitioner and holder of advanced degrees in Alternative Medicine and Orthomolecular Health, Mira Gadzala achieved her Ph.D in Holistic Nutrition with Highest Honors in 2004 and her Master's Degree in Cell Biology in 1976.

She is an accomplished public speaker and has completed specialized training in toxicology and pharmacology, clinical nutrition, holistic human development, mind/body healing & wellness, oriental & ayurvedic perspectives, and courses in nutrition focusing on aging, the musculoskeletal system, women & children and nutritional healing.

---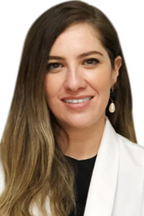 DR. LIZETTE LEOS LÓPEZ

Dr. Leos joined Stemtech's scientific team in 2017 to bring her expertise and knowledge in the areas of medicine and biophysics. Graduated as a surgeon and midwife at the Guadalajara Lamar University, she's been a member of the Biophysics Research Center of an important company in Guadalajara, Mexico, and has also provided advice to sales distributors on medicine and nutritional supplements.

Dr. Leos has an important field experience especially in the area of maternity. Additionally, thanks to her communication abilities, she's an experienced lecturer and has shared her knowledge in radio, television and medical articles.

Aware of the importance of well-being and innovation —two pillars of the Stemtech philosophy—, Dr. Lizette Leos is the latest addition to our board of scientific advisors.

---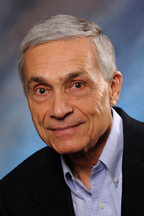 Yury Kronn, PhD

Yury Kronn is a world renowned research scientist, inventor, theoretician, Human Rights activist and organizer. Dr. Kronn was educated at one of the world's premier schools in the area of the physics of nonlinear vibrations, Gorky University (former USSR), and earned his Post Doctorate degree at Russia's leading Research Institute, Lebedev's Institute of Physics, Moscow.

Kronn was one of the leading researchers and theoreticians heading-up research on high frequency electromagnetic vibrations, laser physics and nonlinear optics. He was a lecturer and Adjunct Professor of Moscow University, Physics and Technical Institute. He taught Bachelor and Doctorate students in a variety of courses in nonlinear optics, quantum electronics and quantum mechanics. He has been dedicated to researching and refining these applications and to advancing the understanding of subtle energies. He is the pioneer who headed up the team that developed Vital Force Technology™


---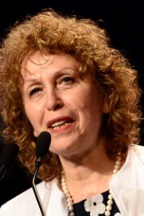 Fani Martinova, MD, PhD

Dr. Fani Martinova has earned a medical degree and two post graduate degrees specializing in transfusion medicine, clinical immunology and immunogenetics in Sofia, Bulgaria. She has over 290 scientific publications and is a university professor providing courses in emergency medicine. Dr. Martinova is working on clinical studies for Stemtech's advanced formula products.

---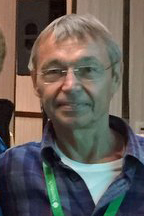 Igor Nazarov, PhD

Dr. Igor Nazarov, fluent in 5 languages, has over 30 years of professional experience combined with an extensive 20-year educational background around the world, which has led to being published in over 30 articles. With a Masters in Experimental Nuclear Physics, and a PhD in Chemical Physics from the famous Moscow Institute of Physics and Technology, Dr. Nazarov works closely with Kronn on subtle energy technologies used exclusively in Stemtech products.

---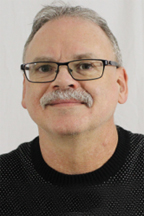 Robert Jackman, PhD

Dr. Robert L Jackman has Food Science degrees from the University of British Columbia and the University of Guelph (MSc, PhD). As a Postdoctoral Fellow at ORTECH and Research Associate and Adjunct Professor at the University of Guelph, he authored or coauthored over 25 peer-reviewed journal articles, 6 book chapters, and several Records of Invention.

He has been providing Research & Development and technical support services to the Food and Natural Products industries since 1996, and for Stemtech since 2010, being responsible for the Company's site and product licensing in Canada, and assisting with its product registrations in other countries in which Stemtech operates around the world.


---